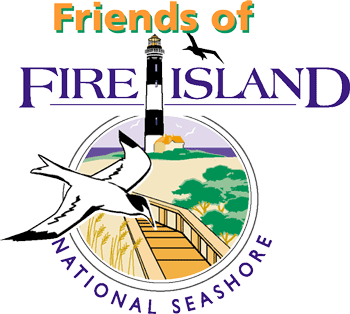 Chamber Discounts Available for FFINS Members
Not a member? Click here to join.

AT&T
120 East Main St, Patchogue
20% off on accessories. Free case with any phone purchase.

Bella Vino
23 South Ocean Ave, Patchogue
15% off entire check, $5 off bottles of wine

Berry Good Yogurt Cafe
14 East Main St, Patchogue
10% off any yogurt purchase

Bowl Long Island at Patchogue
138 West Ave, Patchogue
Buy one game, get one free

Camelot Party Rentals
1131 Station Rd, Medford
Free Delivery within the Township of Brookhaven

The Colony Shop, Inc.
31 East Main St, Patchogue
10% OFF ENTIRE PURCHASE (not valid on special orders, sale merchandise or prior purchases or any other offer)

David's Shoe Emporium
66 E Main St, Patchogue
10% OFF REGULAR AND CLEARANCE PRICES NOT TO BE COMBINED WITH ANY OTHER OFFER, COUPON OR BOGO

Direct Drainage, Inc.
1105 Montauk Hwy, Suite C, East Patchogue
$50 Off A Full Cesspool Service & 10% Off A Portable Toilet or Restroom Trailer Rental

East End Steam, Inc.
10% off all your cleaning needs. CARPETS / TILE & GROUT/VCT/POWER WASHING & OFFICE CLEANING

KLD Photography
$25 off of the session fee. Valid in certain locations only.

Nationwide Insurance-Parente Agency
59 North Ocean Ave, Patchogue
Come into our office for a home/tenant and auto quote to receive a $10 Roast Coffee & Tea gift card. Valid only for in office quotes and if you are not currently insured with Nationwide.

Patchogue Family YMCA
255 West Main St, Patchogue
$25 Discount on New Member Initiation Fees

Patchogue Picture Frame
64 West Main St, Patchogue
20% off price of ALL in stock frames

Patchogue Printing
426 E. Main St, Patchogue
20% off wedding invitations

Rhythmology
427 West Main St, Patchogue
50% your first month of unlimited classes - for children and adults (New students will receive one month of unlimited classes plus a 30 minute private lesson. Classes for adults include: salsa and bachata. Classes for children include: salsa, bachata, jazz, hip hop, and ballet.)

Servpro of Patchogue
1 Old Dock Rd, Yaphank
*20% off Blind Cleaning* Ultrasonic Blind Cleaning...the only way to clean your blinds for a fraction of the cost to replace them! Leave the dirty work to us! Servpro of Patchogue Shannon and Laura 631-924-1801

Tall Tree Floral Designs of Patchogue
143 Medford Ave, Patchogue
$10.00 off any in-store purchase over $50.00

Temple Beth El of Patchogue
45 Oak St, Patchogue
10% discount on all purchases from the Sisterhood gift shop.

Village Idiot Pub
8 East Main St, Patchogue
10% of total amount of check with presentation of discount card. Cannot be combined with any other offer or promotion

Wisteria Lane
11 North Ocean Ave, Patchogue
Take 10% off purchase on Tuesdays. Excludes already discounted and artisan merchandise.